"Build your own mailing list. Mail a personal message to that list every week. Realize that you are building TRUST – not just emailing offers. Use an Auto-Responder to mail your list every two or three days."
I personally use onyalist to build my main list. Whenever someone signs up to one of my splash pages, they join my Onyalist mailing list and have the option to join my Traffic Wave mailing list too. I believe in having a backup or "plan B" when it comes to my list. If one company ever goes out of business, then at least you have your list protected.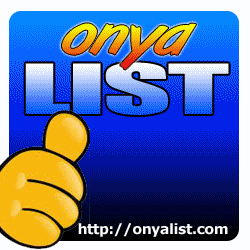 To your success!
~Albie
PS: If you are interested in Traffic Wave, see Secret #8: Use an Auto-responder.
PSII: *You can also build your list and have an auto-responder using Buildabizonline. If you have limited cash flow, I would suggest this.
(I prefer Onyalist because of its high quality and easy to make capture pages and its ability to connect your splash pages to a professional auto-responder through companies such as Traffic Wave.)